For more information about the IPAs/Medical Groups SCPMCS serves, please review the following profiles.


Arch Health Partners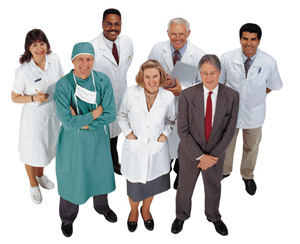 Arch Health Partners (ARCH) is a multi-specialty medical group of over 50 health care providers serving the patients of inland North County since 1992. ARCH contracts with over 300 physicians to provide health care services to managed care patients. For more information, please visit the Arch Health Partners web site at: www.archhealth.org.


Contracted Health Plans Available
Please click on the name of the plan for more information about each plan.

Putting the Patient First

Quality patient care is the first priority of Arch Health Partners. You can request information about our Quality Management Program. As physicians, we make care decisions based on our patients' needs. As members of your local community, we are dedicated to treating our neighbors with respect and improving the health of our community.
Referrals to Specialists
Your Primary Care Physician can refer you directly to many participating specialists for an initial consultation. This means that you do not have to wait for an authorization if your doctor believes that you need to see a specialist. We deliver quality care in a timely manner with a minimum of paperwork - and no delays. Your local doctor is focused on making sure that you receive the health care services you need.
Wellness Programs

Arch Health Partners works with participating major health plans to provide you with the information and services you need to stay healthy. In addition to your health plan, many of our physicians offer wellness programs and fitness resources in their offices.
Medical Management
Arch Health Partners facilitates the delivery of appropriate care and monitors the impact of its Medical Management program to detect and correct potential under- and overutilization.
Medical Management decision-making is based only on the appropriateness of care and service and the existence of coverage.


Arch Health Partners does not reward practitioners or other individuals conducting care review for issuing denials of coverage or service care.


Arch Health Partners' financial incentives for Medical Management decision-makers does not encourage decisions that result in underutilization.
Arch Health Partners allows open practitioner-patient communication regarding appropriate treatment alternatives and does not penalize the practitioners for discussing medically necessary or appropriate care for the patient.

Medical Management (MM) staff is available to members and practitioners to receive phone calls or electronic communication (fax). The staff is available during normal business hours five days per week for calls about specific MM cases. The Client Services staff is also available to answer general MM inquiries. You can reach us by calling
(858) 824-7177. After hour calls regarding MM issues will be routed to the staff's confidential voice mailbox.

Members will be provided specific reasons for any denials including a reference to the benefit provision, guideline, protocol or similar criteria on which the denial was based. Members can request a copy of the actual benefit, provision, guideline or criteria on which the decision was based. Members can also request the names of the experts whose advice was obtained in connection with an adverse determination. The member's denial letter notification contains a description of the appeal rights including timeframes for resolution of standard and expedited appeal requests. Members should contact their health plan for assistance in initiating an appeal.

The provision of health services is not influenced by the member's race, ethnicity, national origin, religion, sex, age, mental or physical disability, sexual orientation, genetic information, or source of payment. Services are provided in a culturally competent and non-discriminatory manner to all members, including those with limited English proficiency or reading skills, the sensory impaired and those with diverse cultural or ethnic backgrounds.


---
Notice of Privacy Practices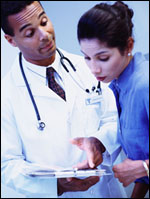 THIS NOTICE DESCRIBES HOW MEDICAL INFORMATION ABOUT YOU MAY BE USED AND DISCLOSED AND HOW YOU CAN GET ACCESS TO THIS INFORMATION. PLEASE REVIEW IT CAREFULLY.

Arch Health Partners ("ARCH") is required by law to maintain the privacy of protected health information, to provide you with notice of its legal duties and privacy practices with respect to protected health information, and to abide by the terms of the privacy notice currently in effect. ARCH is committed to safeguarding all personal health information and to protecting the privacy rights of our members in accordance with state and federal laws. We consider this information private and confidential and have policies and procedures in place to protect the information against unlawful use and disclosure. We will adhere to these policies and procedures using reasonable and sound business practices.

ARCH does not share personal health information (such as medical records) except when required for treatment, payment, or to conduct health care operations. In certain circumstances, we may share your personal health information if permitted or required by law or if you have personally authorized us in writing to share this information. We maintain physical, electronic, and procedural safeguards that restrict unauthorized access to your personal health information. These security procedures include restricted access to buildings, locked files and information system security measures such as user passwords, data encryption and firewall technology.

ARCH and its contracted management services organization ("MSO") are required to comply with our policies and procedures to protect the confidentiality of all personal health information. Any employee who violates our privacy policy is subject to a disciplinary process. MSO employees have access to private information only on a "need to know" basis. For example, they may require access to your protected health information to make benefit determinations, pay claims, manage care, underwrite coverage, or provide customer service.

ARCH collects various types of information about its members in order to provide customer service, evaluate benefits and claims, and fulfill other legal and regulatory requirements. We will provide members access to this information and the ability to review, amend, correct or copy this information, if we are required to do so under applicable laws. The methods we use to protect this information are similar to those described above to protect health information. The following are examples of information we collect:
Information we receive directly or indirectly from you or your health plan through applications, surveys, or other forms, in writing, in person, by telephone, or electronically (e.g., name, address, social security number, date of birth, marital status, dependent information, employment information, medical history).


Information about your relationship and transactions with us, our affiliates, our providers and others (e.g., health care claims and encounter information, medical history, eligibility information, payment information, and service request, appeal and grievance information).


ARCH does not disclose private health information to anyone, except with member authorization or as otherwise permitted by law. Disclosures permitted by law and not requiring your prior authorization typically include, but are not limited to, those described below.

When necessary for a member's care or treatment, the operation of ARCH's business, the operation of our independent provider organizations, or other related activities; we use protected health information internally, share it with our affiliates, and disclose it to health care providers involved in providing your treatment (e.g., doctors, dentists, pharmacies, hospitals and other caregivers), other insurers, third party administrators, payors (e.g., health care provider organizations, and others who may be financially responsible for payment for the services or benefits you receive under your plan), vendors, consultants, government authorities, and their respective agents. These parties are also required to keep private health information confidential as provided by applicable law or pursuant to a written agreement with ARCH. Some examples of information that we collect and the reasons it might be disclosed to third parties:

Administration of health benefits policies or contracts, which may involve claims payment and management; utilization review and management; medical necessity review; coordination of care, benefits, and other services; response to member inquiries or requests for services; building awareness about our products and programs; conduct of grievance, appeals, and external review programs; benefits and program analysis and reporting; fulfillment; risk management; detection and investigation of fraud and other unlawful conduct; auditing; administration of reinsurance and excess or stop loss insurance policies and coordination with reinsurance and excess or stop loss insurers; and other activities described below.


Operation of preventive health, early detection and disease and case management programs in plans that offer these programs, through which we or our affiliates or contractors send educational materials and screening reminders to eligible members and providers; perform risk and health assessments; identify and contact members who may benefit from participation in disease or case management programs; and send relevant information to those members who enroll in the programs and their providers.


Quality assessment and improvement activities, such as peer review and credentialing of participating network/preferred providers; program development; and accreditation by the National Committee for Quality Assurance, American Accreditation HealthCare Commission (URAQ), and other independent organizations, where applicable.


Performance measurement and outcomes assessment; health claims analysis and reporting, and health services research.


Data and information systems management.


Performing mandatory licensing, regulatory compliance/reporting, and public health activities; responding to requests for information from regulatory authorities, responding to government agency or court subpoenas as required by law, reporting suspected or actual fraud or other criminal activity; conducting litigation, arbitration, or similar dispute resolution proceedings; and performing third-party liability, subrogation, and related activities.


Transfer of policies or contracts from and to other insurers, HMOs or third party administrators; and facilitation of due diligence activities in connection with the purchase, sale or transfer of health benefits plans.


If you receive health care benefits pursuant to an employee welfare benefit plan, ARCH may disclose protected health information to the plan sponsor at the request of the plan, provided the plan documents authorize such a disclosure.


In addition, we may disclose private health information to affiliated entities or nonaffiliated third parties as otherwise permitted by law. For other purposes, we seek special authorization before disclosing the information. In the event that a special authorization is required but the member in question is unable to give the authorization (for example, if the member is medically unable to do so), we will accept the authorization from any person legally permitted to give the authorization on behalf of the member.

To authorize us to disclose any of your personal health information to a person or organization or for reasons other than those described above, please call our Client Services Department at (858) 824-7177 to ask for a special authorization form. When you receive the form, fill it out and send it to us at the following address:

ARCH, Privacy Officer
6760 Top Gun Street, Suite 100
San Diego, CA 92121




If you fill out an authorization form and later change your mind about the authorization, send a letter to us at the same address, letting us know that you would like to revoke the special authorization. Please provide your name, address, member identification number and telephone number where we can reach you in case we need to contact you about your request. ARCH shall not be liable for disclosures of protected health information made pursuant to a written authorization and prior to ARCH's receipt of your notice of revocation.

You have the right to request restrictions on ARCH's use and disclosure of your protected health information; however, ARCH is not required to agree to your requested restrictions and may instead choose to cease providing services on your behalf.

You have the right to inspect and copy your protected health information, at your expense, unless applicable law contains an exception to your right of access to such information.

You have the right to amend your protected health information maintained by ARCH, unless applicable law contains an exception to your right to amend such information.

You have the right to request and receive an accounting of ARCH's disclosure of protected health information to third parties in the six years prior to the request, except such disclosures of protected health information as are permitted by law to be made without an accounting, unless applicable law contains an exception to your right to an accounting.

You have a right to obtain a paper copy of this notice from ARCH upon request.

If you have any questions about this notice or require additional information about ARCH's privacy practices, or if you believe this policy has been violated with respect to information about you or your dependents, please call our Client Services Department at (858) 824-7177. You also may contact and file a complaint with the Secretary of Health and Human Services pursuant to the procedures set forth in 45 C.F.R. §160.306. You will not be retaliated against for filing the complaint.

ARCH reserves the right to change the terms of this notice at any time in its sole discretion, and to make the new notice provisions effective for all protected health information it receives and/or maintains after the effective date. You will receive notice of any material revisions to ARCH's notice of privacy practices in writing prior to the effective date of such amendment and will be informed how to obtain a revised copy of the notice. The most recent version of our notice of privacy practices also can be accessed at this site.


---
HIPAA Authorization Form
Your IPA/Medical Group needs your approval to share medical information about you with individuals outside of your providers and health plan. You may notify us to release information to anyone (i.e., spouse, child). To authorize the release of this information, please click here to download the HIPAA Authorization Form. You can print and complete the form to return to your medical group.